We're sad to announce Diana Rigg died nine days ago on the tenth of September.
She is important to us here at AJAX Books because her work as Emma Peel on The Avengers was Barbra Novac's inspiration for her character Aston Knight in the White Flesh Black Market series.
Emma Peel was arguably the most popular of all John Steed's off-sider ladies. She mostly became iconic for her catsuits and her pithy dialogue.
We also loved Uma Thurman's turn as Dr Peel in the quirky film version of The Avengers. However, Diana Rigg made the role very famous and the role eventually made her, launching a career in which the beloved character was never far from her orbit.
Michael Parkinson called her 'the most desirable woman he'd ever met.'
We happen to agree.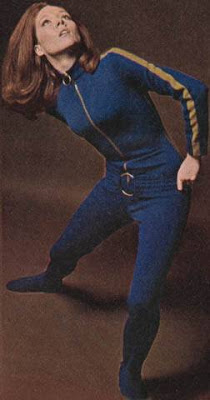 We don't run affiliate programs. When we link, it is to share the content we like.